March – April 2020
During the Corona virus lock-down, teaching has successfully gone on-line using Zoom (multi screens), Skype or Facetime.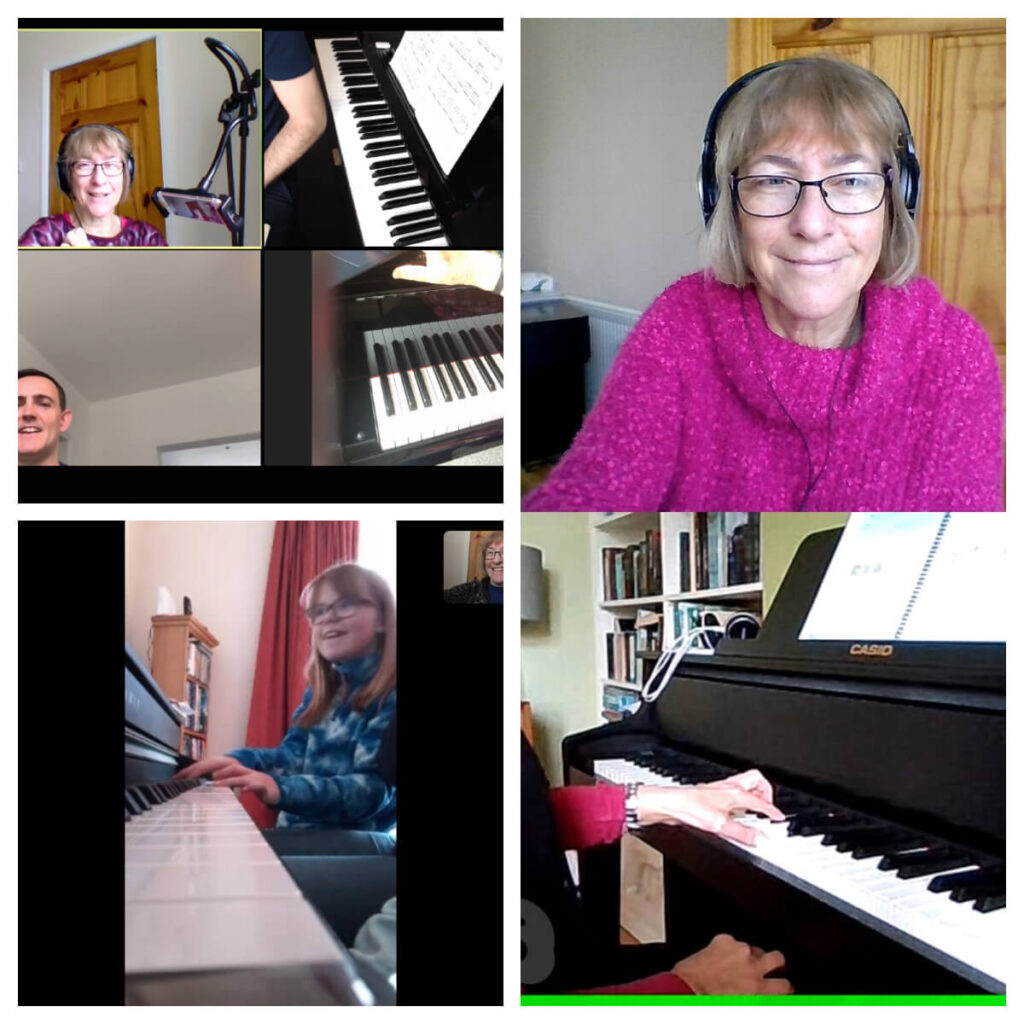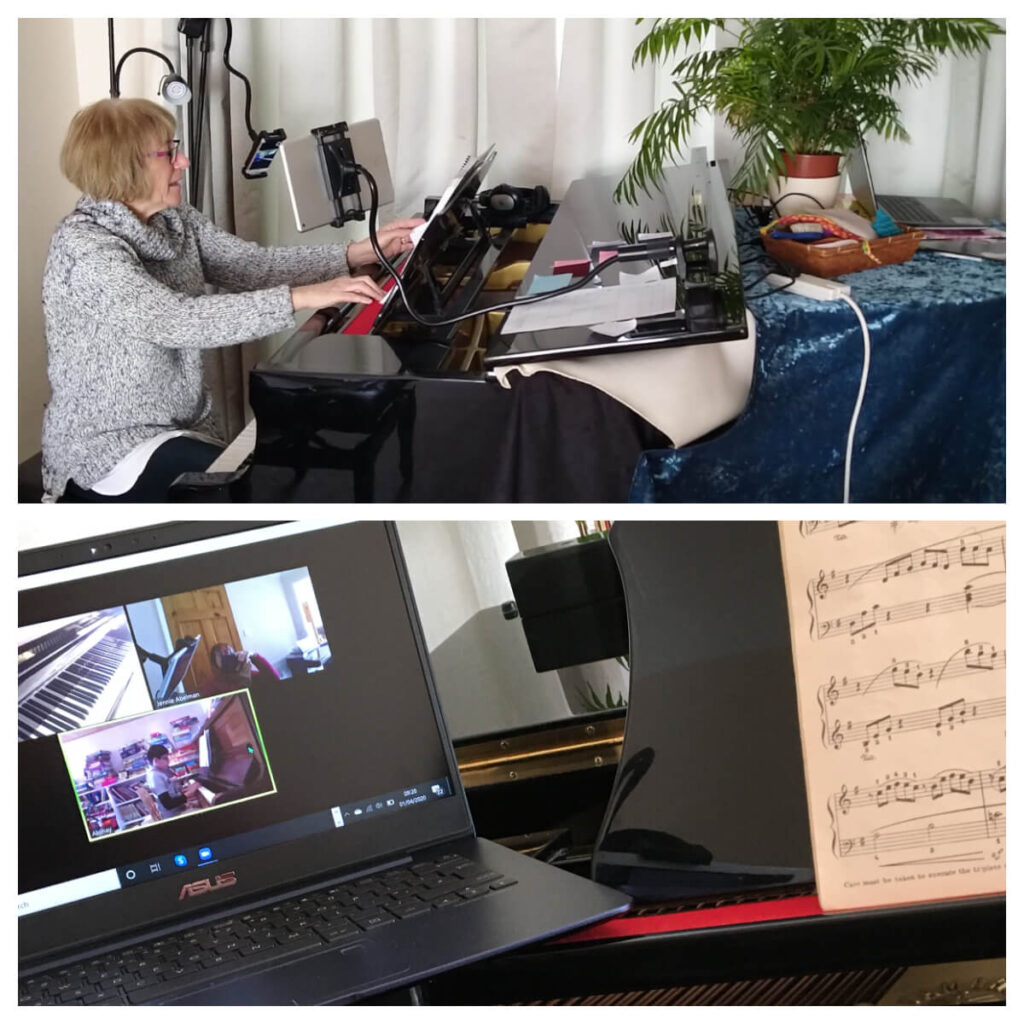 December 2019
Thanks to all my pupils and to Finchley Recorders for their generous support for Noah's Ark in 2019.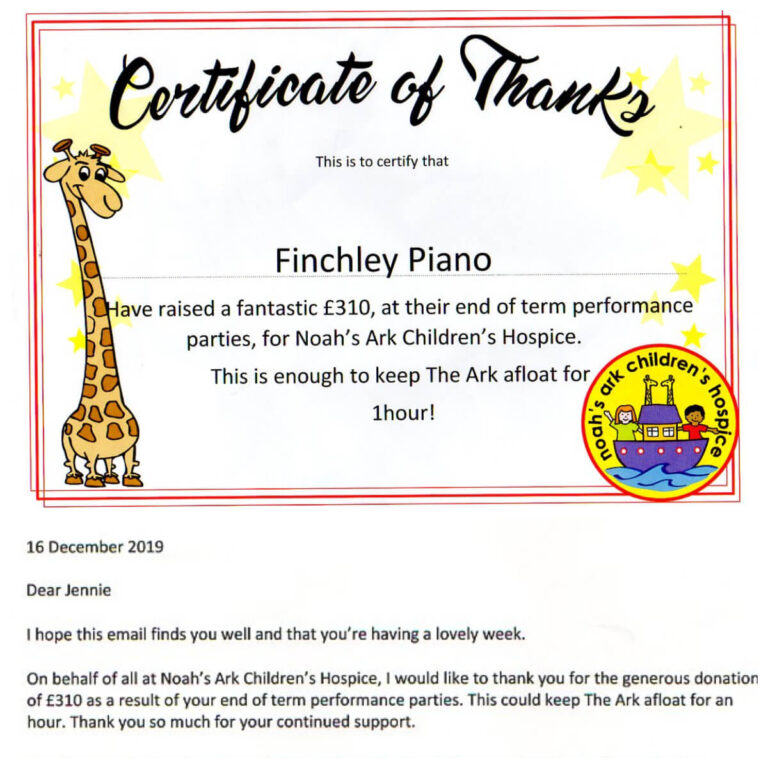 November 2019
We enjoyed our winter party for younger pupils.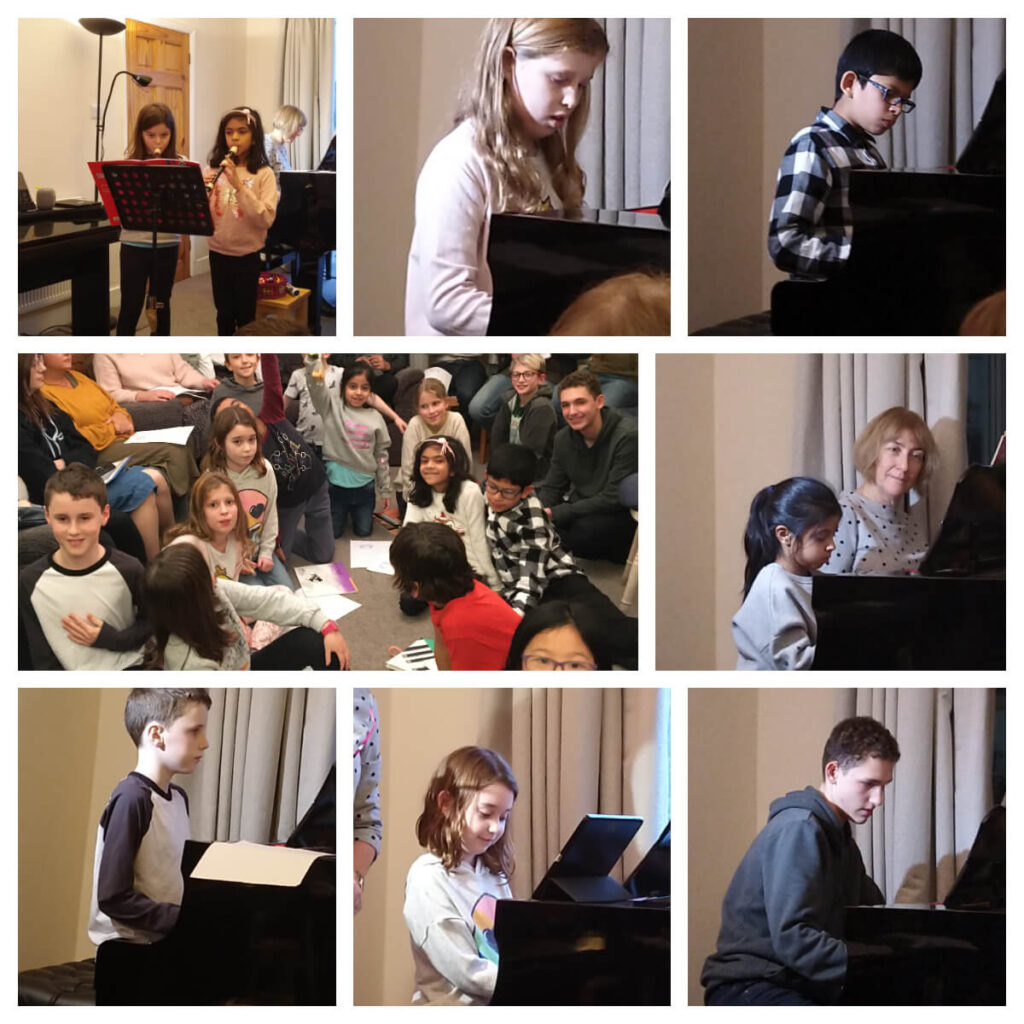 Our adult winter soiree displayed the performers' talents in a variety of instruments and ensembles.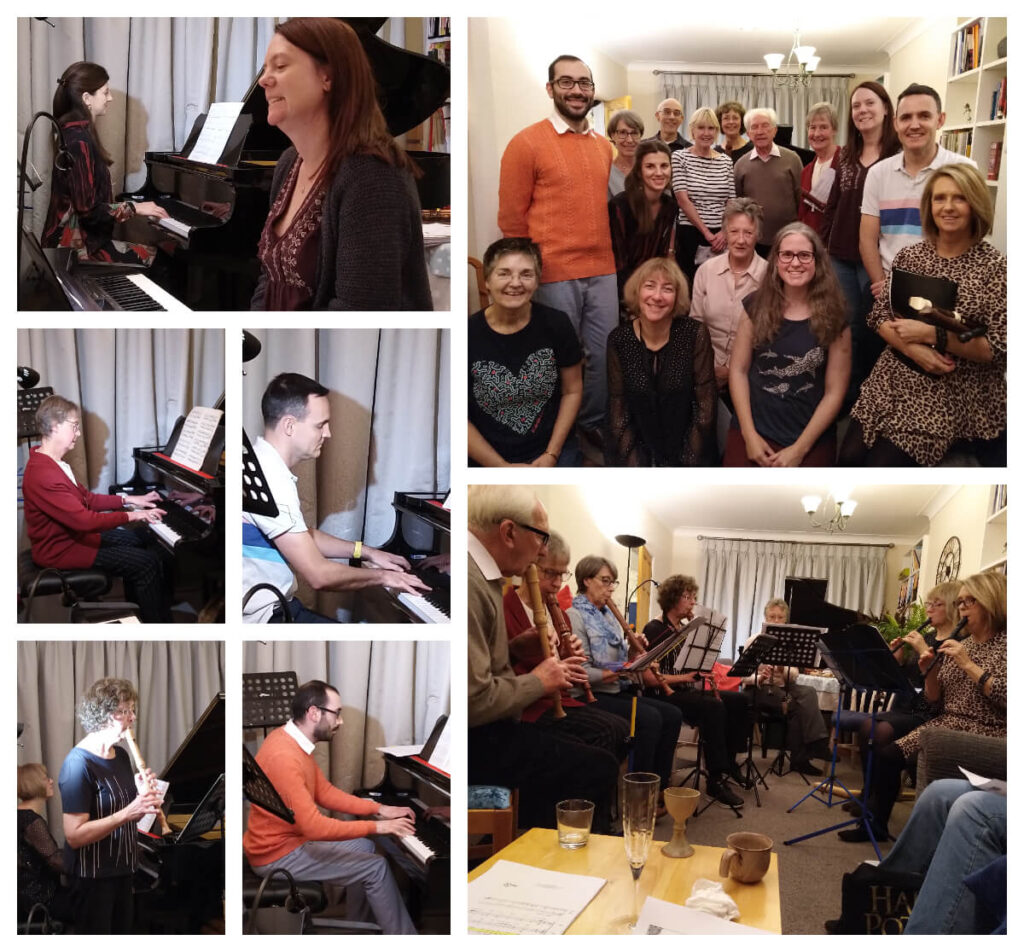 October 2019
Pupils arrived in scary costumes during the week of Halloween, and enjoyed experimenting with special effects and music on an electronic keyboard.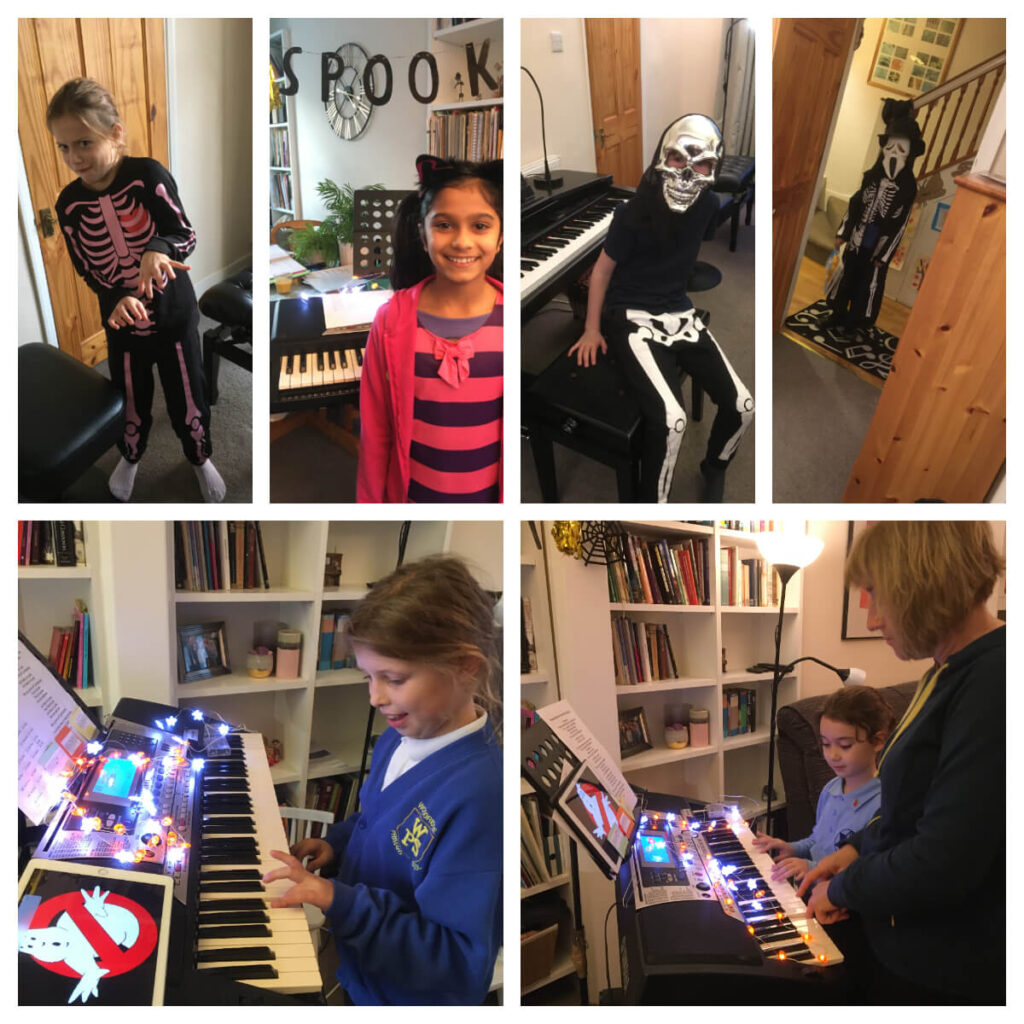 July 2019
We loved the summer piano party for younger pupils and were able to take advantage of the weather under a gazebo in the garden.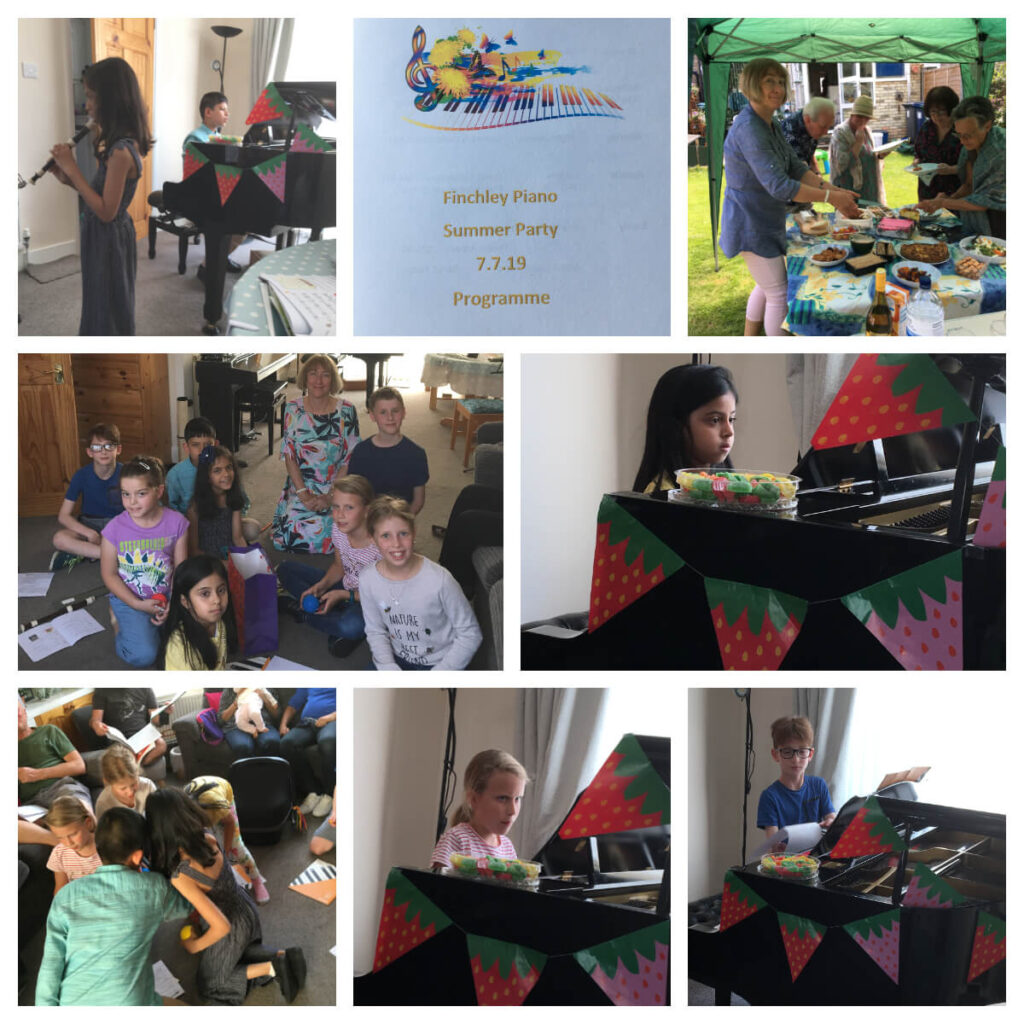 December 2018
We had a great winter piano party for my younger pupils. In total across the year, a magnificent £318.60 has been raised for Building the Ark from all my pupils and Finchley Recorders. Thanks to everyone!