December 2021
Adult pupil musical soiree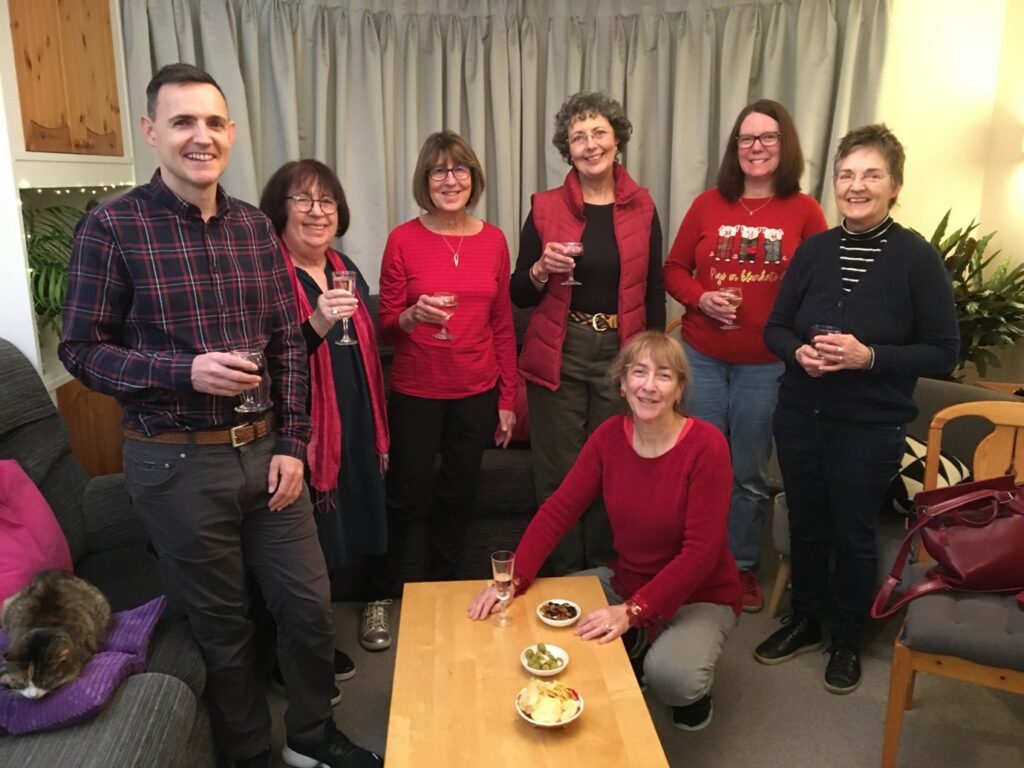 Due to the kind generosity of my adult pupils and parents of my younger pupils, we were able to raise £262 for Noah's Ark Children's Hospice at our end of year gatherings.
December 2019
Thanks to all my pupils and to Finchley Recorders for their generous support for Noah's Ark in 2019.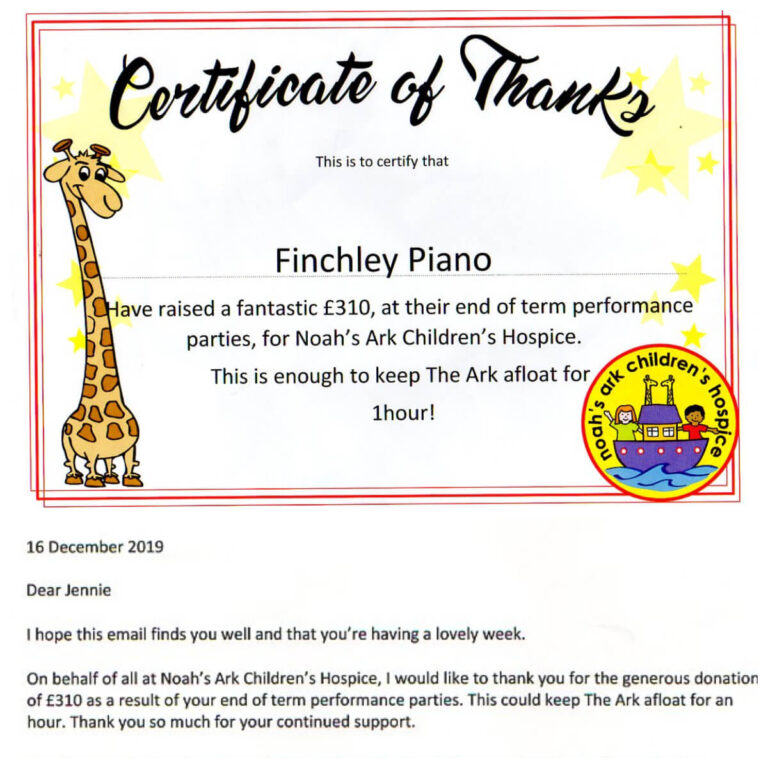 November 2019
We enjoyed our winter party for younger pupils.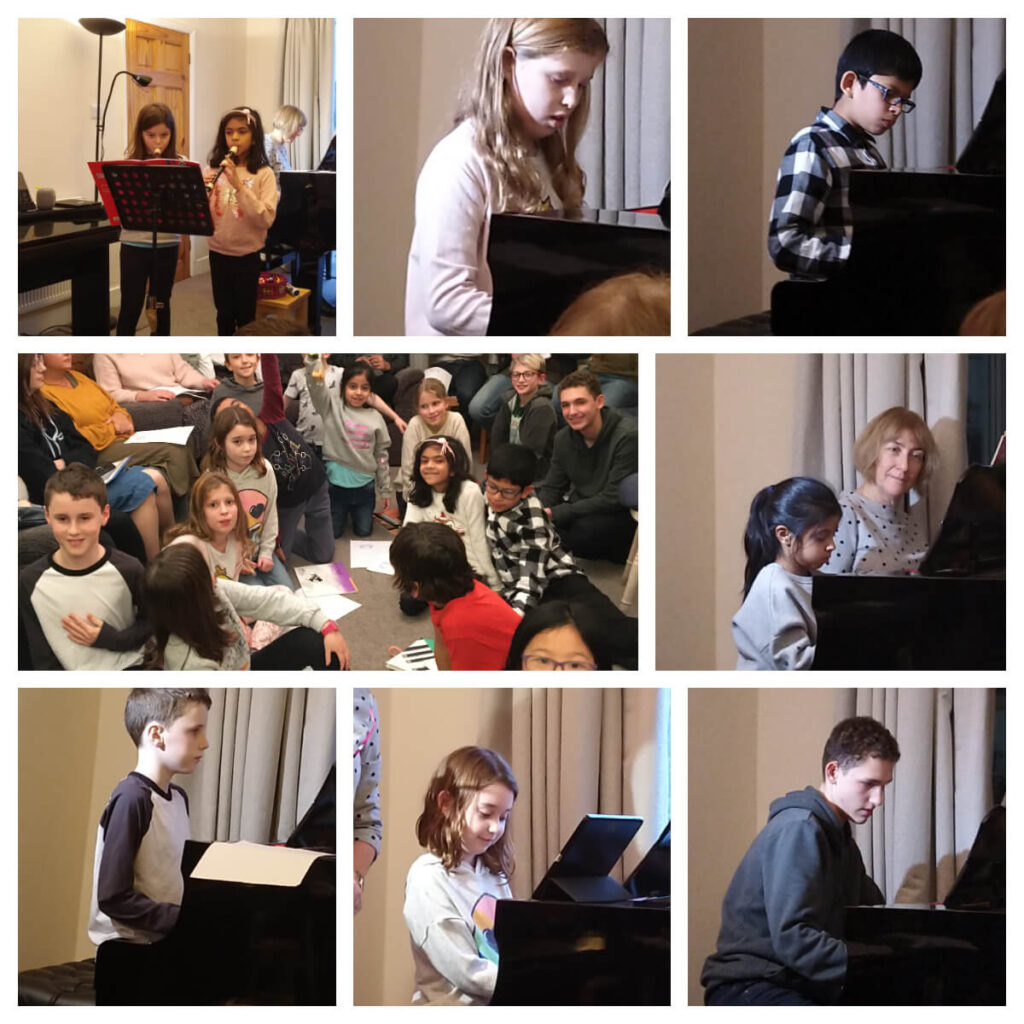 Our adult winter soiree displayed the performers' talents in a variety of instruments and ensembles.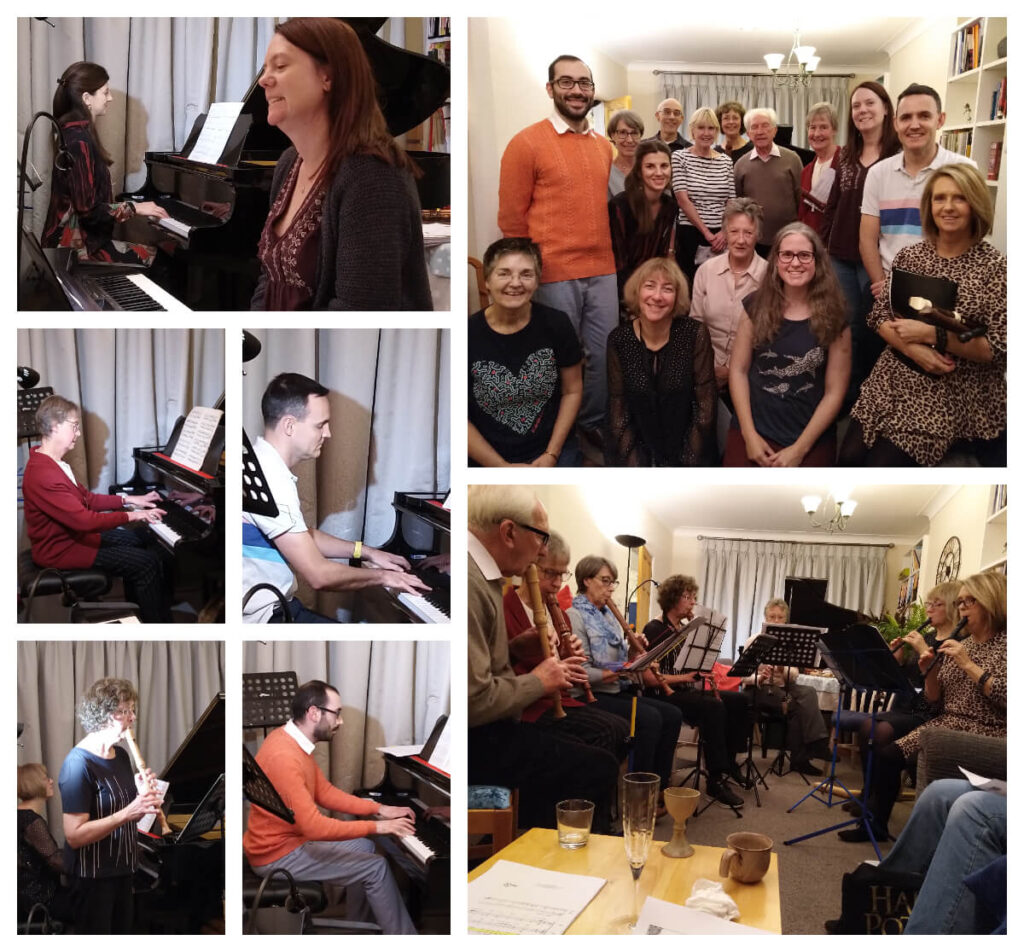 October 2019
Pupils arrived in scary costumes during the week of Halloween, and enjoyed experimenting with special effects and music on an electronic keyboard.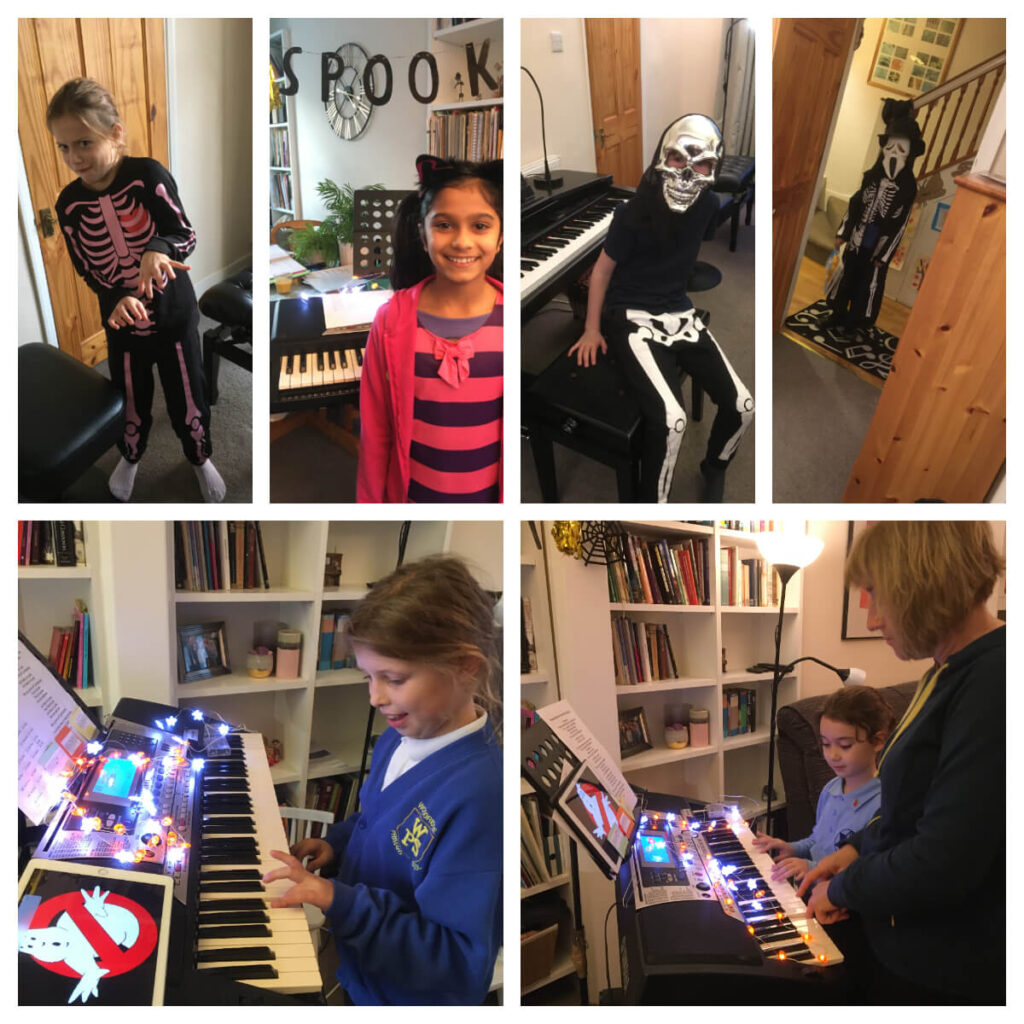 July 2019
We loved the summer piano party for younger pupils and were able to take advantage of the weather under a gazebo in the garden.